​Welcome!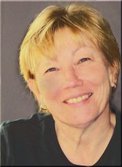 When people say, "There's no time like the present", I believe they're saying something that applies to counseling in a wonderful way. In the present moment, change is possible -- sometimes in small steps, sometimes in surprising ways. Over the years, I've seen my clients gain new perspectives and find emotional and relationship healing. Whether we want to deal with anxiety, have better relationships or get "unstuck" from our problems, I believe healing and change happen through awareness, non-identification, and compassionate acceptance. I serve a wide socio-economic and culturally diverse population from all age groups.

I've been trained in mindfulness-based stress reduction techniques that many hospitals use to manage pain and stress, and I have a mindfulness practice of many years. I am also trained in CISM (Critical Incident Stress Management).

I have trained with both The Gottman Institute, and The Couples Institute, and have worked with a wide range of marital issues over the years.
---
Office Location
Pamela Eaken, LMFT, LPCC
75 Declaration Drive
Suite #2
Chico, California 95973

Office Days/Hours by Appointment
Monday: 9:00am to 6:00pm
Tuesday: 9:00 am to 6:00 pm
Wednesday: 8:00am to 12:00 pm
Thursday: 9:00am to 6:00pm
Friday: 8:00am to 6:00pm
Saturday: By Appointment

Graduate of The Developmental Model of Couples Therapy Training under Ellyn Bader Ph.D. at The Couples Institute